Certified by the American Board of Plastic Surgery
As one of the foremost Louisville plastic surgery specialists, Dr. Corbett offers expertise in a wide variety of Aesthetic Surgery Procedures. The most recent advances in Breast Enhancement Surgery, Facial Rejuvenation, Body Contouring Surgery and cutting edge Laser Surgery technology are available at his elegantly appointed cosmetic surgery Louisville offices.
Certified by the American Board of Plastic Surgery in 1999 and Re-Certified again in 2007, Dr. Corbett offers 18 years of experience and a thorough knowledge of the latest techniques in plastic surgery. While Dr. Corbett performs all types of Cosmetic procedures, his areas of special focus include breast augmentation, cosmetic facial surgery, body lift surgery, cosmetic surgery following gastric bypass and lap banding, cosmetic laser procedures, as well as non-surgical techniques including Botox and injectable wrinkle fillers.
Dr. Corbett is a highly experienced Louisville cosmetic plastic surgeon specializing in a range of sophisticated procedures in order to help all of his patients realize their aesthetic makeover goals. Some of the individuals he treats more often include Louisville facelift, liposuction and tummy tuck patients. In addition to surgical enhancement procedures, Dr. Corbett offers several non-invasive treatments, such as laser skin resurfacing and laser tattoo removal. Please explore the other pages of this site to learn more about Dr. Corbett and the procedures he offers.
Corbett Cosmetic Surgery's Medi-Spa is a physician-directed personal enhancement treatment center. Rejuvenations offers a unique combination of traditional spa services and medical aesthetic treatments designed to help you look and feel your very best.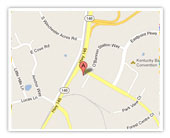 Corbett Cosmetic Surgery
13125 Eastpoint Park Blvd #102
Louisville
,
KY
40223
(502) 721-0330
I researched and interviewed several surgeons for my procedure. I was scared and unsure when I started the process and Dr. Corbett made me feel comfortable and at ease.