Certified by the American Board of Plastic Surgery
As one of the foremost Louisville plastic surgery specialists, Dr. Corbett offers expertise in a wide variety of Aesthetic Surgery Procedures. The most recent advances in Breast Enhancement Surgery, Facial Rejuvenation, Body Contouring Surgery and cutting edge Laser Surgery technology are available at his elegantly appointed cosmetic surgery Louisville offices.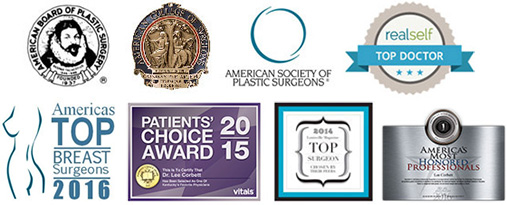 Certified by the American Board of Plastic Surgery in 1999 and Re-Certified again in 2007, Dr. Corbett offers 19 years of experience and a thorough knowledge of the latest techniques in plastic surgery. While Dr. Corbett performs all types of Cosmetic procedures, his areas of special focus include breast augmentation and lift, cosmetic facial surgery, body contouring surgery, Smart Lipo liposuction, cosmetic surgery following lap banding, cosmetic laser procedures, as well as non-surgical techniques including Botox and injectable wrinkle fillers.