Louisville Breast Lift Surgeon – Dr. Lee Corbett
Dr. Corbett is renowned throughout the greater Louisville area as a leading breast lift surgeon. Over the years, he has helped thousands of breast lift Louisville patients achieve firmer, perkier bustlines. In order to deliver the best aesthetic results possible, Dr. Corbett uses advanced surgical techniques and offers attentive, compassionate care. Please explore the paragraphs below to learn more about breast lift in Louisville.
Indications
Breast Lift Surgery reverses the effects of gravity, aging, and childbearing. It is appropriate for patients whose breasts have drooped, which is characterized by the breast tissue and nipple area resting below the crease beneath the breast. Typically the nipple and areola have moved from the middle of the breast and point downward. This procedure is frequently combined with breast augmentation in Louisville.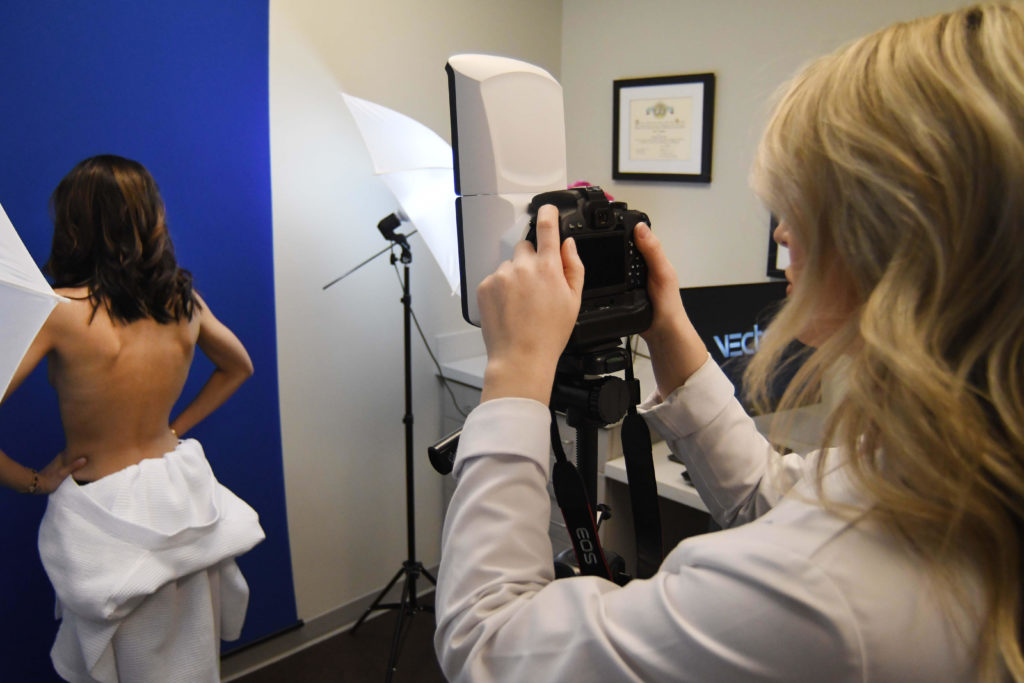 Goals of Surgery
The goals of Breast Lift surgery are to restore a youthful shape to the breast. The surgery will reposition the nipple and areola over the center of the breast mound. It will not restore significant fullness to the top of the breast. Breast Implants are normally used to restore the upper breast fullness and a lift to reposition the nipple and tighten the loose breast skin.
Where Does the Surgery Take Place?
Dr. Corbett does this operation in an outpatient setting.
Incisions
There are three techniques available for Breast Lift Surgery which are individualized for each Louisville breast lift patient depending on the degree of drooping. Incisions vary with each technique.
Anesthesia
General Anesthesia is required.
Surgery Time
Breast Lift Surgery usually takes between 1 to 2 hours. If combined with breast augmentation the time is usually 1 1/2 to 2 hours.
Hospital Stay
This surgery is performed on an out patient basis.
Recovery
Most patients return to their normal routine within a week to 10 days. Specifics will be discussed at the time of your consultation.
Follow-up
After surgery you should plan on 3 or 4 follow-up visits though each case is individualized to address your needs.
Complications
As with any surgical procedure, complications can occur and are best discussed at the time of your consultation. It is essential that patients be aware of potential complications before undergoing this or any surgical procedure.
Fees
Breast lift surgery that does not require an implant ranges from $5,500 to $6,000. With implants costs range from $7,000 to $9,000.  The wide range is due to the significant differences between the three mastopexy techniques +/- the addition of a breast augmentation. All estimated pricing does include Hospital Costs, Anesthesia Fees, and Surgeon's Fees. While this cost range represents an estimate, the final price is based on each patient's unique situation and can only be determined during a consultation.
Dr. Lee Corbett is a highly experienced Louisville cosmetic surgeon offering an array of sophisticated procedures for the breasts. He treats many women seeking breast augmentation and breast reduction in Louisville. In addition, Dr. Corbett is well-known as an exceptionally gifted Louisville breast reconstruction surgeon and is frequently sought after by revision breast augmentation Louisville patients.