Corbett Cosmetic Skin Care Products Louisville
Every day, our skin is exposed to a host of damaging elements, including the harsh sun, environmental pollutants, pore-clogging makeup and drying soaps, among many others. In addition, the natural aging process can cause signs of visible aging to develop throughout the face. Over time, the body's cells gradually stop generating collagen and elastin, two proteins that are crucial for maintaining healthy, elastic skin. Without these proteins, the skin loses its elastic quality and begins to sag. Muscle tone is lost, and fat becomes displaced. All these factors eventually lead to fine lines, wrinkles, sagging skin, dark spots, enlarged pores, uneven skin texture and other possible skin ailments.
Fortunately, Louisville plastic surgeon Dr. Lee Corbett of Corbett Cosmetic Surgery offers a host of medical-grade skin care products designed to help patients achieve healthier, glowing skin. Dr. Corbett can evaluate the health of your skin and customize a skincare treatment plan to help you attain younger-looking skin and / or to enhance the aesthetic results of your facial cosmetic surgery procedure.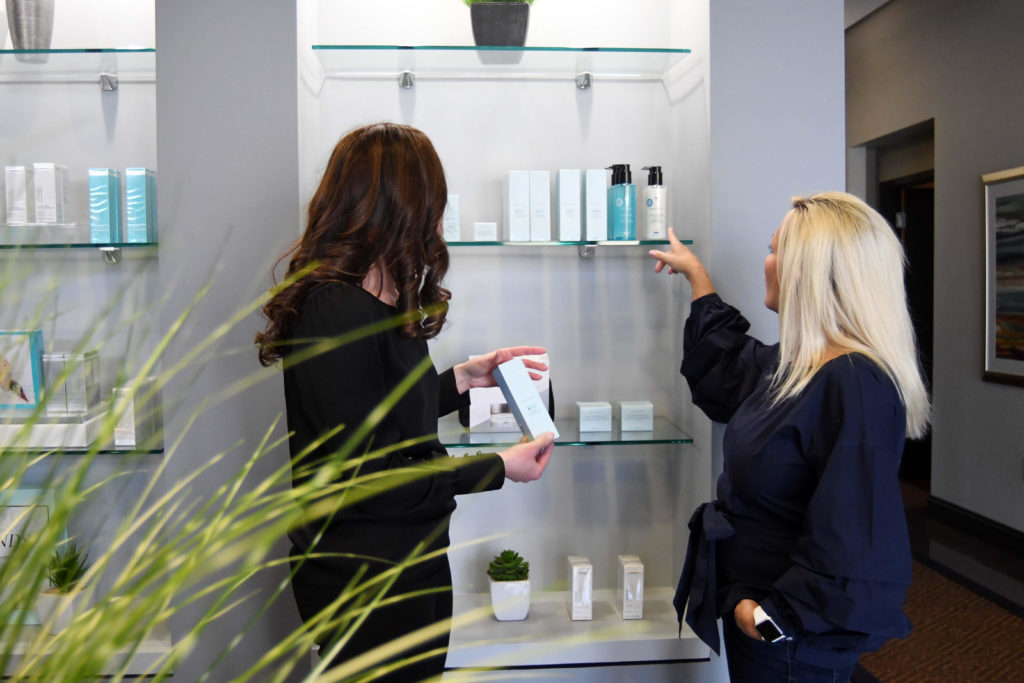 See the difference that following a customized skincare regimen can make in the look and feel of your skin! At Corbett Cosmetic Surgery, we offer the following effective skincare products to help you achieve or maintain radiant skin.
Latisse – Apply FDA-approved Latisse to the base of the upper eyelashes each night for longer, fuller and darker eyelashes over time.
ZO® Skin Health – ZO® Skin Health medical-grade skincare products provide comprehensive solutions for creating and maintaining healthy skin for anyone regardless of age, ethnicity, unique skin condition or skin type. From correcting sun damage + pigmentation to preventing + protecting against future damage, ZO® has your skin health covered.
Skinbetter Science – Skinbetter products are purposefully developed and only available through authorized providers; a model that supports physicians and consumers by establishing genuine patient-practice relationships. Not just another skincare company. One who employs accomplished science to create genuine connections with providers and real life results for patients.

To find out more about our rejuvenating skincare products or to order your favorite skincare products, please contact Corbett Cosmetic Surgery by calling 502-721-0330.