Louisville Tummy Tuck Surgeon
Louisville Tummy Tuck Surgeon – Dr. Lee Corbett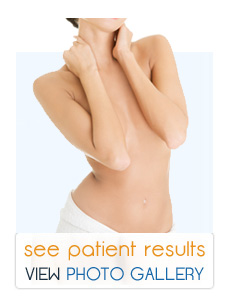 Dr. Lee Corbett is proud of his reputation as a foremost Louisville tummy tuck surgeon – the result of numerous personal referrals from highly satisfied former patients. In order to deliver the best possible results for each tummy tuck Louisville patient, Dr. Corbett uses a unique combination of remarkable surgical skill, attentive care and a refined aesthetic judgment. In the paragraphs below, he explains abdominoplasty surgery and the results it helps achieve.
Tummy Tuck in Louisville: Is It for Me?
A Tummy Tuck is ideally suited for patients who are at or near their ideal body weight but still have excess skin and fatty tissue. Typically, for any woman who has had a pregancy, laxity of the underlying abdominal muscles is a concern as well. ***If you have had a baby or babies, you can't exercise your loose skin or underlying muscles tight again. If you do a million crunches a day you will still have laxity.*** Tummy tucks are frequently combined with breast lift as part of a mommy makeover. They are also combined with Liposuction to improve the "Love Handle" and "Saddle Bag" areas.
Goals of Surgery
The goal of Tummy Tuck Surgery is to remove the excess skin and fat roll from the lower abdomen while tightening the muscles underneath. The overall effect can be dramatic, both slimming and defining the waist and lower abdominal areas.
Where Does the Surgery Take Place?
Tummy Tucks require a General anesthetic and are performed in an outpatient setting.
Incisions
Abdominoplasty incisions are located along the natural skin crease of the lower abdomen. The extent of the incision depends on the degree of tightening needed and is individualized to each patient. In general, the incisions can be placed so as to be hidden by today's fashions and swim wear.
Anesthesia
General Anesthesia is required.
Surgery Time
Tummy Tuck Surgery usually takes about 1 1/2 hours.
Hospital Stay
With the use of an On-Q pain pump, this procedure is done on an outpatient basis.
Recovery
Recovery is greatly improved with the use of implantable pain pumps that are easily removed by the patient after surgery. Most of our tummy tuck Louisville patients are able to care for themselves immediately and are back to their normal routine within 2 to 3 weeks. There are restrictions placed on exercise and vigorous physical activity for 6 weeks. Specifics will be discussed at the time of your consultation.
Follow-Up
After surgery you should plan on at least 3 to 4 follow-up visits.
Complications
As with any surgical procedure, complications can occur and are best discussed at the time of your consultation. It is essential that patients be aware of potential complications before undergoing this or any surgical procedure.
Fees
Costs range from $8,000 to $9,000 for tummy tuck; from $9,000 to $11,000 for tummy tuck surgery with vertical incisions; and from $5,000 to $6,000 for mini tummy tuck. Price variations take into account the different hospital costs and variables such as a pain pump. All estimated pricing does include Hospital Costs, Anesthesia Fees, and Surgeon's Fees. While this cost range represents an estimate, the final price is based on each patient's unique situation and can only be determined during a consultation.
As a highly regarded plastic surgeon Louisville patients come to for advanced body contouring procedures, Dr. Corbett offers an extensive array of procedures. Some of the treatments his patients request more often include thigh lift and liposuction in Louisville. Individuals in need of a more comprehensive body enhancement treatment often undergo body lift surgery to shape and define the lower torso. If you would like to learn more about these procedures, please visit the respective pages.